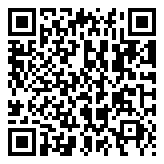 Date
Feb 20 2023
- Mar 16 2023
Cost
$4,250.00
Administrative Assistant Training Program – Level Three
PROGRAM DESCRIPTION
Administrative workers are an integral part of any office across industry. Level Three of our Administrative Assistant Training program will provide students with the skills and knowledge needed for entry level employment in the administrative field. This intensive training program is a continuation of Level One and Level Two programs. This training includes hard and soft skills including advanced computer skills, Photoshop, petty cash, A/R and A/P, managing schedules, and business ethics.
PREREQUISITES FOR ENROLLMENT
18 Years of Age or Older by Graduation Date
Computer with internet, microphone, and camera
Social Security Card
Valid Driver's License or State Photo ID
Completed Level One and Level Two or show proof of required skill in the following areas: Microsoft Excel, Microsoft Word, Microsoft Outlook, Microsoft Powerpoint, Adobe, Zoom, and basic accounting.
CURRICULUM
MS Excel
MS Word
MS PowerPoint (advanced)
MS Publisher (extended)
Photoshop & Photo Editing
10 Key
Budgeting
Business Writing & Grammar
Workplace Rights
Scheduling and Travel
Business Ethics and Terminology
Invoices, Petty Cash, Accounts Tracking
A/P & A/R
Meeting Planning and Professionalism
Payroll
CERTIFICATE OR CERTIFICATES
Graduates who successfully complete the course have the opportunity to earn the following certifications or certificates.
MS Office Suite NIT Certificate of Completion
NIT Certificate of Completion
Photoshop NIT Certificate of Completion
COURSE COST:
$4,500
It is the applicant's responsibility to secure funding or provide payment for tuition and any training related costs. Additional costs not included in this price are, but not limited to: drug test and physicals, AWS certification fees, transportation, room and board, child care, etc.