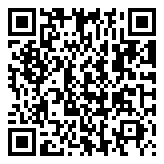 Date
Aug 01 2022
- Sep 09 2022
Cost
$10,000.00
Construction Equipment Training (CET) 240 HOUR / HE204
PROGRAM DESCRIPTION
Students will be trained on various pieces of equipment and ancillary subjects. A written test and practical evaluation will be conducted for each module. Students will have up to 120 hours on equipment prior to testing. Training equipment includes but is not limited to: loader (with various attachments) dozer, excavator, forklift, and end dump. Training consists of both classroom and outside lab instruction. Over 70% of this program is spent on hands-on operation.
CURRICULUM
Heavy Equipment Safety
Compaction Equipment
On Road Dump Truck
Flagger
Front End Loader with Forks
Trenching & Shoring
Grades, Soils, Site Work
Loader
Dozer
Excavator
End Dump
CERTIFICATIONS OR CERTIFICATES
Graduates who successfully complete the course have the opportunity to earn the following certifications or certificates.
NIT Heavy Equipment Certifications for Loader, Dozer, Excavator, End Dump, Front End Loader with Forks
OSHA 10 Hour Construction
Trenching & Shoring
ATSSA Flagger
NCCER submission for completed written and practical modules
NIT Certificate of Completion
LENGTH OF PROGRAM
240 Hours (Homework Required)
FORMAT OF PROGRAM
6 Weeks (4 days per week, 10 hours each day)
Conducted at the Main Campus in Palmer, Alaska
PREREQUISITES FOR ENROLLMENT
18 Years of Age
Social Security Card
State Issued Photo ID or Driver's License
Pre-Participation Physical
DOT Equivalent Drug Test (If accepted, test can be done no more than 10 days before class begins)
Steel Toed Boots
COURSE COST:
$10,000
It is the applicant's responsibility to secure funding or provide payment for tuition and any training related costs. Additional costs not included in this price are, but not limited to: drug test and physicals, transportation, room and board, child care, etc.