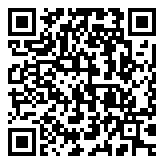 Date
Feb 28 2022
- Apr 22 2022
Time
All Day
Cost
$350.00
Introduction to Basic Welding – Highschool Pathway
Length of Program: 8 Weeks
Format of Program:
Live Online Instruction
Self-Paced Online Independent study
Lab Instruction
Schedule 
2/28/2022 — First day new student orientation
Weekly live lectures via blackboard
3 Practical Application days to be scheduled in our Shop
4 Welding Simulator days to be scheduled in our Shop
4/22/2022 — Graduation
Enrollment Requirements:
Enrolled in Highschool Pathway
Parental Consent
DL or State ID
Certifications & Qualifications:
Certificate of Completion
Program Description:
This program is an introductory course to basic welding knowledge and skills.
Students will be introduced to basic welding principles, tools, gases, and filler metals. Theory based learning is reinforced by demonstration of techniques using real-world examples. This program includes both independent study and at least 20 hours of live, online instruction.
Students will also have the opportunity to observe an active shop, and observe certified, professional welders at work.
Tuition Breakdown
Hobart Shielded Metal Arc Welding Basic
NIT Blackboard Student Access
Additional $250 books and materials fee (separate from tuition cost)
Modules Trained
| | | | |
| --- | --- | --- | --- |
| Introduction to Welding Equipment and Setup | Shop Safety | Oxyfuel Cutter | Welding Gases |
| Beads and Fillets | Welding Safety | Air-Carbon Arc | Plasma Cutter |
Total Cost: $450
Registration