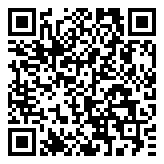 Date
Feb 17 2023
- Mar 24 2023
Time
All Day
Cost
$300.00
Leadership – High School Pathway
Length of Program:  6 Weeks via Blackboard
Format of Program:
Classroom/Theory
Practical Instruction
Friday's
8 am – 12 pm
Enrollment Requirements:
Enrolled in Homeschool Program
Parental Consent
State Photo ID
Program Description:
Leadership is one of the most sought after and elusive traits in the workplace. This course will enable students to define, describe and demonstrate leadership skills and traits.
Students will learn how lead themselves and those around them. They will be given opportunities to demonstrate integrity, accountability, and excellence. They will improve through perseverance and consistent application of researched principles. Students will also become more familiar with leaders in history and apply that knowledge through their interactions in class and in the community.
Tuition Breakdown
NIT Blackboard Student Access
Modules Trained
| | | | |
| --- | --- | --- | --- |
| Sacrifice | Skill | Teamwork/ Integrity | Spirit |
| Humility | Ethics | Mission | Resilience |
| Wisdom | Vision | Attitude | Risk |
Total Cost: $300
Registration