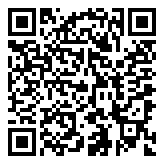 Date
Jan 31 2022
- Feb 24 2022
Cost
$6,825.00
Pro Truck Driver 160 Hours / TD107
PROGRAM DESCRIPTION
Pro Truck Driver (160 Hours) / TD107
This program meets the Entry Level Driver Training (ELDT) required by the FMCSA.
The program begins with permit preparation, during which general knowledge, airbrakes, and combination vehicle topics are covered in depth in preparation for commercial license permitting. Once students have gained a CLP, techniques learned in the classroom are applied to driving range, street, and highway practical exercises. Every student will practice all of the skills necessary to safely operate a tractor trailer and successfully complete a CDL Class A road exam.
Students learn and master turning, backing, and shifting skills on an 80 plus acre driving range. Once student drivers have gained experience and confidence on the driving range, students and driving instructors proceed with street driving to polish and hone students' skills in real world situations.
All of this training is conducted in preparation of the student's CDL skills test where students must demonstrate knowledge of the truck's condition through a pre-trip inspection and complete a set of driving skills administered by a certified CDL examiner.
PREREQUISITES FOR ENROLLMENT
18 Years of Age or Older by Graduation Date
DMV Driver's History Report
DOT Physical Card
FMCSA/DOT Drug Test (If accepted, test can be done no more than 10 days before class begins)
Social Security Card
Valid Driver's License (held for a minimum of one year)
DMV REQUIREMENT: ONE OF THE FOLLOWING:
Starting January 2, 2019 if you are:
Applying for a CDL for the first time;
Transferring a CDL from out-of-state; or
Removing or adding restrictions or endorsements
You are required to obtain a REAL ID. Information regarding documentation required for a REAL ID can be found at:
https://online.dmv.alaska.gov/REALIdChecklist
DMV LICENSE / ENDORSEMENT FEES
DMV – CDL Permit Fee $15.00 (paid to the State of Alaska)
DMV – CDL License Fee $100 (paid to State of Alaska)
CURRICULUM
General Knowledge
Air Brakes
Combination Vehicle
Hours of Service
Public Relations and Job Search
Driver Health, Safety, and Security
Whistleblower Protections for Professional Drivers
Compliance, Safety, Accountability (CSA)
All practical knowledge needed to successfully complete a Class A CDL Road Exam
CERTIFICATE OR CERTIFICATES
Graduates who successfully complete the course have the opportunity to earn the following certifications or certificates.
Entry Level Driver Qualification
NIT Certificate of Completion
State of Alaska Commercial Driver's License Class A
COURSE COST:
$6,825
It is the applicant's responsibility to secure funding or provide payment for tuition and any training related costs. Additional costs not included in this price are, but not limited to: drug test and physicals, transportation, room and board, child care, etc.