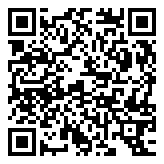 Date
Jul 17 2023
- Sep 07 2023
Cost
$10,000
Heavy Duty Mechanic Level 1 (Service Oiler)
PROGRAM DESCRIPTION
Students will receive training to fulfill the primary duties of an entry level heavy duty mechanic which includes checking fluid levels and performing preventive maintenance for equipment on the job site. Students will learn the proper procedures on how to document, identify, adjust and is some cases repair malfunctioning equipment in a safe, compliant and effective manner. Instruction will include safety, air systems/brakes, tires, hydraulic systems, electrical systems, handling hazardous materials, DOT inspection requirements, and basic welding. Over 50% of this program is spent on practical application. Students will be issued a tool kit to keep upon successful completion.
CURRICULUM
SMAW Basic Welding
Introduction to Servicing Heavy Trucks
Tools and Fasteners
Maintenance Programs
Batteries
Charging Systems
Cranking Systems
Chassis Electrical Circuits
Diagnosis and Repair of Electrical Circuits
Hydraulics
Clutches
Standard Transmissions
Standard Transmission Servicing
Driveshaft Assemblies
Heavy Duty Truck Axles
Heavy Duty Truck Axle Service and Repair
Steering and Alignment
Suspension Systems
Wheels and Tires
Air Brake Servicing
Vehicle Chassis Frame
First Aid/CPR/AED
OSHA Forklift Safety
CERTIFICATIONS OR CERTIFICATES
Graduates who successfully complete the course have the opportunity to earn the following certifications or certificates.
First Aid/CPR/AED
OSHA Forklift Safety
NIT Certificate of Completion
LENGTH OF PROGRAM
320 Hours (Homework Required)
FORMAT OF PROGRAM
8 Weeks (4 days per week, 10 hours each day)
Conducted at the Main Campus in Palmer, Alaska
PREREQUISITES FOR ENROLLMENT
18 Years of Age or Older
Pre-employment Drug Test (If accepted, test can be done no more than 10 days before class begins)
Pre-Participation Physical
Social Security Card
Valid Alaska Driver's License or State Issued Photo ID Card
Recommended Work Gear
Leather Steel Toed Boots meeting ANSI Standard 2413
COURSE COST:
$10,000
It is the applicant's responsibility to secure funding or provide payment for tuition and any training related costs. Additional costs not included in this price are, but not limited to: drug test and physicals, transportation, room and board, child care, etc.