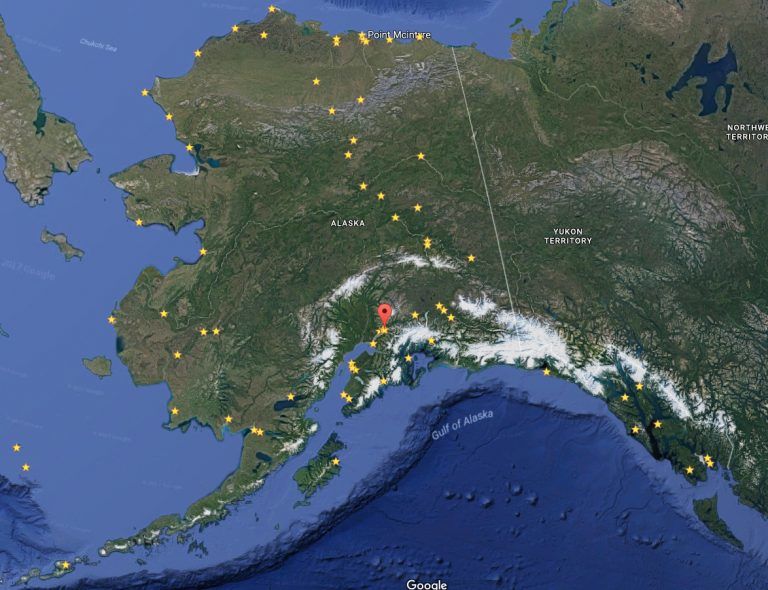 This map represents some of the areas in Alaska that NIT has offered Safety Training.
At NIT we are able to conduct any safety and regulatory training you need,  if you don't see a specific course listed  please call us at 907-357-6400.
40 Hour Asbestos Abatement Certification Training
Boom Truck Safety Training / 009
Certified Rigger Gear Inspection / 010
Cold Water Survival Training / 046
Fire Extinguisher Training / 047
Gas Detector Use / 049
Grader Training / HE200
Helicopter Underwater Egress Training (HUET) / 053
Lead Abatement Supervisor / 059
Lead Inspector Refresher / 061
Lead Risk Assessor Refresher / 062
Mobile Crane Operator Certification Training 40 Hours / HE201
Mobile Crane Operator Certification Training 80 Hours / HE202
PEC / Premier Basic Orientation / 051
PEC / Premier Core Compliance / 052
Professional Workforce Communication and Training Development / 053
While we don't have any currently on the schedule, please let us know you are interested and we will contact you with our next available dates!